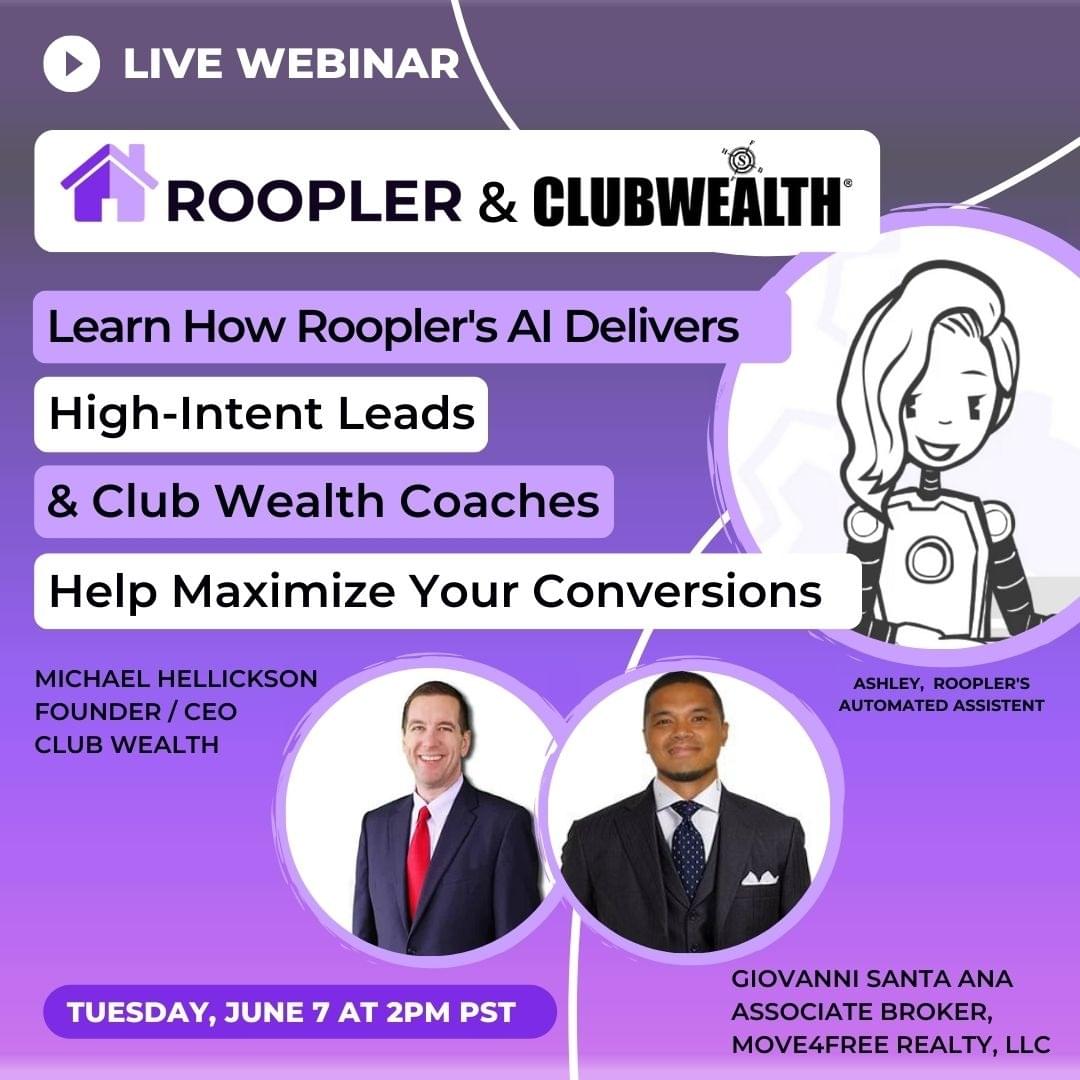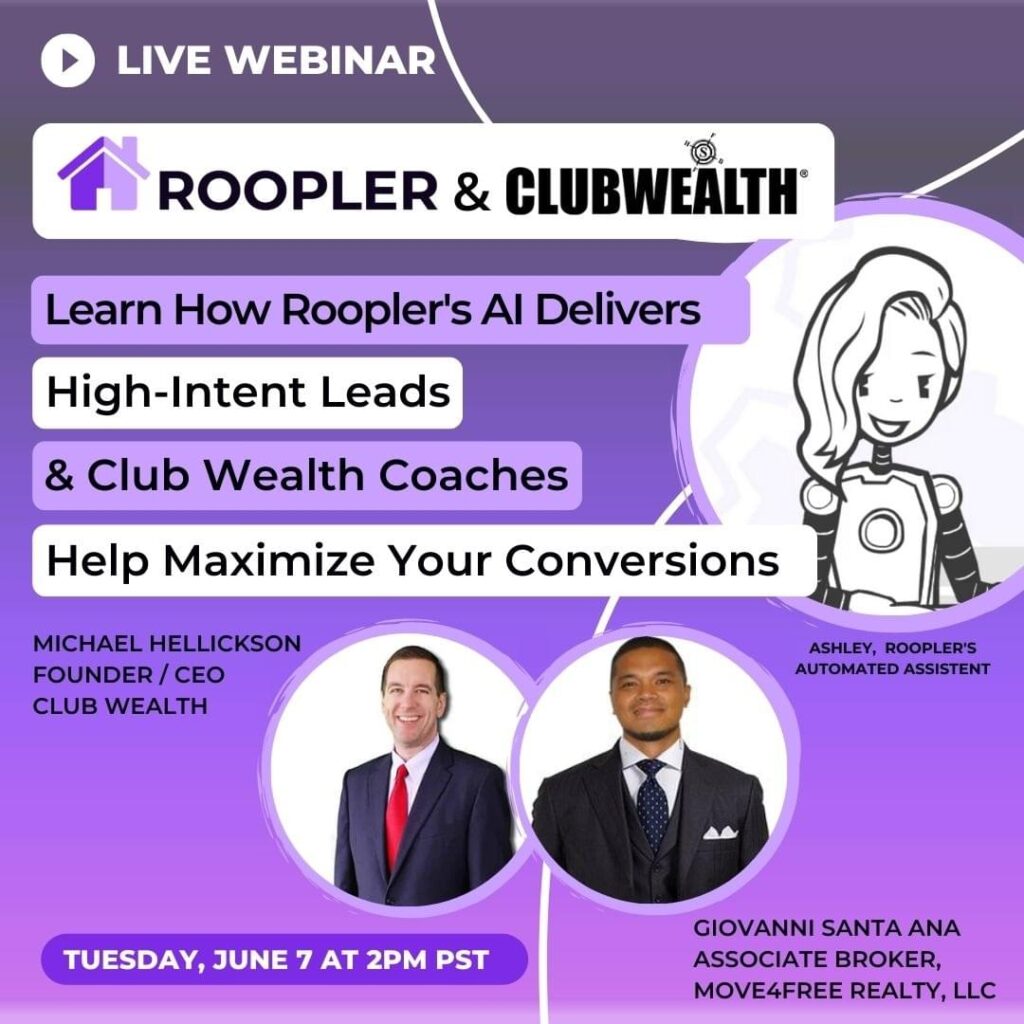 Join Michael Hellickson, founder/CEO of Club Wealth, and Giovanni Santa Ana, Associate Broker at Move4Free Realty, as they discuss how Roopler's AI-Drive Lead Generation solution has exceeded expectations and delivered Giovanni and his brokerage quality, exclusive consumer-based leads.  
Exclusive City-Based Lead Generation: Brokers, teams, and agents can obtain leads within a chosen city based on select criteria that are exclusive to that particular account holder.
In-Depth Prospect Profiles: When agents work with Roopler, they get more than a name and contact information. Roopler's AI-driven communication engages consumers in real-time conversations.
Ongoing Support: Signing up for Roopler is like onboarding a new team member—one who will work for you by nurturing leads 24/7.
Value Recovery: Roopler is more than a way to acquire and nurture rich new leads. Roopler also arms its customers with the functionality needed to resurrect old leads and recover their value.
​Higher Conversion Rates: Roopler's customers consistently reported a higher-than-average conversion rate.
​​Cost Effective: Built by and for brokers and agents, Roopler's turnkey lead-generation system is competitively priced to ensure real estate professionals can partner with Roopler on a long-term basis.
​Generates & Nurtures Leads: Most lead generation systems focus on the generation of buyer leads. At Roopler, we pay just as much attention to the generation of seller leads
Testimonials From Our Users







Join us for Club Wealth®'s Business Strategy Mastermind — Where TOP Agents go to be at their best! With local resale inventory at an all-time low, it has become more important for REALTORS to get creative and seek new opportunities to build resale inventory and WIN MORE LISTINGS!

Join us for Club Wealth®'s Listing Agent Boot Camp, and you'll learn many key techniques, including the most effective marketing methods to attract listings on a limited budget without cold-calling and how to use your product knowledge to stand out from other agents.​