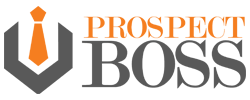 Damien Clay
I recently started using ProspectBoss to help me streamline my sales calls, and I have to say, it has made a tremendous difference in my productivity. The software is easy to set up and use, and it has helped me make more calls in a shorter amount of time, leading to increased sales and revenue.
ProspectBoss Gives You Absolutely EVERYTHING You Need To Win!
ProspectBoss is a web based all in one lead generation solution for Small businesses that utilizes outbound channels to engage leads and contacts. Engage contacts via our patented (Call Strike Technology) that filters out busy's, disconnecteds and no answers. ProspectBoss literally ques up decision makers for you to talk to in rapid fire sequencing.
Create automated follow-ups to engage your contacts via calls, sms, video sms, ringless VM and email. ProspectBoss makes it easy to increase for your small business to increase sales via the the Hot List feature. Go after your low hanging fruit by engaging leads that recently communicated with you.

Join us for Club Wealth®'s Business Strategy Mastermind — Where TOP Agents go to be at their best! With local resale inventory at an all-time low, it has become more important for REALTORS to get creative and seek new opportunities to build resale inventory and WIN MORE LISTINGS!

Join us for Club Wealth®'s Listing Agent Boot Camp, and you'll learn many key techniques, including the most effective marketing methods to attract listings on a limited budget without cold-calling and how to use your product knowledge to stand out from other agents.​