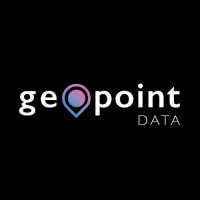 Smart Real Estate Investors, Agents & Wholesalers use Geopoint Data To get the Best.
We build algorithmic data models that predict when someone is likely to sell their home. Our proprietary scoring system studies over 150 data points which can increase the likelihood of someone selling by 537%!
We BUILD REALLY COOL algorithmic data models that predict someone likely to sell their home. We warehouse the best available contact info: cellphone, landline and/or email address available. We help real estate professionals dominate their market.
Data Stacks: Create data stacks by adding additional filters to any of our data list…vacant, high equity, elderly, low income, and low credit.
Skip Tracing: Append up to 10 cell phone numbers, 2 land lines, and email to any data lists.
Premium Data Lists: We compile our Likely to Move and Motivated Seller Lists from over 150 data points creating some of the most powerful data in the industry.

Join us for Club Wealth®'s Business Strategy Mastermind — Where TOP Agents go to be at their best! With local resale inventory at an all-time low, it has become more important for REALTORS to get creative and seek new opportunities to build resale inventory and WIN MORE LISTINGS!

Join us for Club Wealth®'s Listing Agent Boot Camp, and you'll learn many key techniques, including the most effective marketing methods to attract listings on a limited budget without cold-calling and how to use your product knowledge to stand out from other agents.​